Welcome to ICT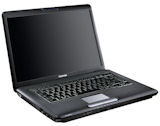 International Computer Technology, Inc. (ICT) is here at 10798 Montogomery Road, Cincinnati, Ohio 45242 to serve you, our customers.  We are an Hewlett-Packard (HP), Lenovo, Sony and Toshiba Authorized Warranty Service Center for laptop computers.  We provide warranty service for Lenovo, Toshiba and Sony Vaio laptop computers, as well as out of warranty service for all laptop computer brands, including Toshiba, Sony Vaio, Lenovo, Hewlett-Packard (HP), Dell, Gateway and others.  ICT has been here in Cincinnati since 1988 where we provide quality sales and service.
ICT provides products and services to many medical offices in the Greater Cincinnati area.  We offer a variety of options including: servers, work stations, EMR and Practice Management.
ICT provides a free estimate and consultation to our customers, so you don't have to worry about getting any big surprises. 
ICT is your one-stop source for all of your technology needs. Whether you need a new desktop or laptop computer, networking, remote access or virtual office, software, web design, training tools, or even just consultation, ICT has you covered. 
Doing business in the Cincinnati Tri-State area since 1988, ICT pledges to bring you the utmost in customer satisfaction. Our knowledgeable sales staff will assist you in deciding which solution is the best for your company, while our experienced technical staff will implement your chosen solution in a fast, professional manner. We are owned and operated locally, and pledge to provide the best in initial and continual support.